Dr. Mohammad Rezvani contributes 29 years in health care including 24 years in dermatology. Dr. Mohammad Rezvani has served as a Dermatologist with Behsima Specialized Center for Skin, Hair and Laser Treatment since 2002. He also founded and managed his own private practice in addition to practicing at Shohadaye Hoveizeh charitable foundation since 1996. Dr. Rezvani has further served as the Clinical Dermatologist at Rooyan Reproductive Biomedicine and Stem Cell Research Center since 2016. Dr. Rezvani holds a Specialist Diploma in Dermatology (1996) from IUMS and a Doctorate degree in Medicine (1990) from Iran University of Medical Sciences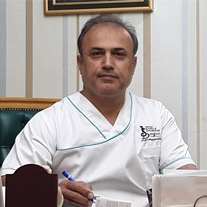 Dr. Pooria Jourghanian, CPO
Dr. Pooria Jourghanian has served as a Physician specializing in skin care 5 | Page and hair care as well as Therapist and Consultant Physician in Iranian Quit Addiction Clinic since 2000. He concurrently works as Consultant physician of R&D department in Arian Kimia Tech, In addition, Dr. Jourghanian has been the CEO of Vionasun, a cosmetics trading company since 2006. Prior to these roles, Dr. Jourghanian took on a Senior Marketing Manager position with Arian Kimia Tech, a pharmaceutical company from 2000 to 2005. In this role, he authored product medical documentation and Manager of Dermatology. Dr. Jourghanian was further involved in a start-up project within the skin and acne treatment from 2015 to 2016. Dr. Jourghanian earned a Doctor of Medicine degree from the Iran University of Medical Sciences as well as MBA and DBA from Mahan Business School
Dr. Nasrin Jafari, COO
Dr. Nasrin Jafari contributes five years in pharmacy including with Iranian's FDA. Dr. Jafari has served as a Supervisor Pharmacist since 2018. She has held various positions since 2015: Supervisor Pharmacist (2015-2017), Agent with FDA in Health and Treatment Network (2017-2018) and Vice Chancellor of FDA (2017-2018).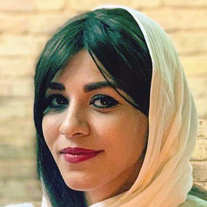 Mrs. Parisa Jourghanian, CBDO
Mrs. Parisa Jourghanian contributes nine years in management of cosmetics product development that will be highly valuable in her role in developing new service offerings for the beauty app. As the Product Development Manager with Viona Sun Co. since 2011, Mrs. Jourghanian is responsible for managing the new cosmetic product's rollout, creating a product road map based on market research as well as developing new product documentation. She is highly skilled in effective marketing for new products while maintaining the quality of products and compliance with existing regulations.Prior to this position, Mrs. Jourghanian worked as Quality Assurance Manager and Systems Management, responsible for implementation and upgrade to ISO9001and ISO17025 for laboratory standards. Mrs. Jourghanian understands the beauty industry with her active role as a beauty blogger on http://www.poostnews.com and www.acneyar.com.